We are excited to announce the inaugural Future Leaders of Cherish management development programme, launching in Autumn 2023.
The programme for this year is now underway and we are no longer taking applications. If you are interested in being a Future Leader, please apply for the next intake in June 2024.

This is an exclusive 16 week development programme that will equip each Future Leader with the skills and knowledge they will need to apply for management roles within the Cherish group. This programme is exclusive and competition will be fierce.
All successful applicants will be invited to a Selection Day at Head Office on 22nd August 2023. The Selection Day will be intense and will include group discussion and business games to test your aptitude and attitude, and you will be required to produce an example of work for assessment. Places are strictly limited so not everyone on the Selection Day will make the cut.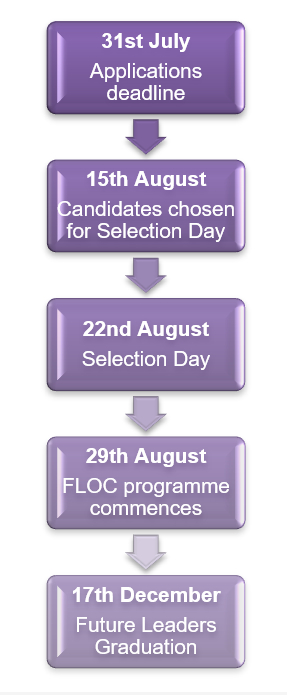 Do you have what it takes?
How will you know if this programme is for you?
Are you:
Ambitious and want to progress in your career in health and social care?
A driver with your own car? (paid travel between all our branches will be required)
Committed to Cherish (with an ideal minimum of 6 months service)
Committed to the Programme (16 week intensive training and development period between 29th August and 17th December 2023)
A great staff member with a good record and endorsement from your Branch Manager
If you meet the above criteria, we're interested in having you on board.
What will I get out of it?
This programme is a fast-track to management and beyond. You will gain the skills, experiences and knowledge to be an excellent leader.
Hours are 9am til 5pm, Monday to Friday, with an hour break for lunch (35 hours a week). The programme runs from 29th August until 17th December. The salary is £21,840. Mileage will be paid for travel between branches and out of pocket expenses will be reimbursed.
You will be coached, mentored and taught by the best managers at Cherish – and then, you can become one of the best managers at Cherish.
This is a golden opportunity to invest in yourself and your career.
How do I apply?
Unfortunately, applications are no longer being accepted for this year's intake.
Best of luck to everyone who applied and we look forward to this year's programme.
Applications for 2024 will be accepted from June 2024 onwards.